Nature Counts LAB
Dr. Joanne Littlefair
2022
July 2022: Our work on environmental RNA for species detection is published in Molecular Ecology Resources. Read the open-access article here. We found that eRNA can be sampled under the same field conditions as eDNA and had a small but significantly greater true positive rate than eDNA, indicating that it correctly detects more species known to exist in the lakes.
May 2022: I went to University of Zurich to give a talk in their seminar series. Thank you to Sofia van Moorsel and the lab of Professor Kristy Deiner for hosting me.
April 2022: What do you do when you find a preprint of very similar work to your own being conducted? Our iScience backstory article about co-ordinating back-to-back publications on sampling terrestrial biodiversity from air with Kristine Bohmann and Christina Lynggaard in Current Biology is out. Read the backstory here.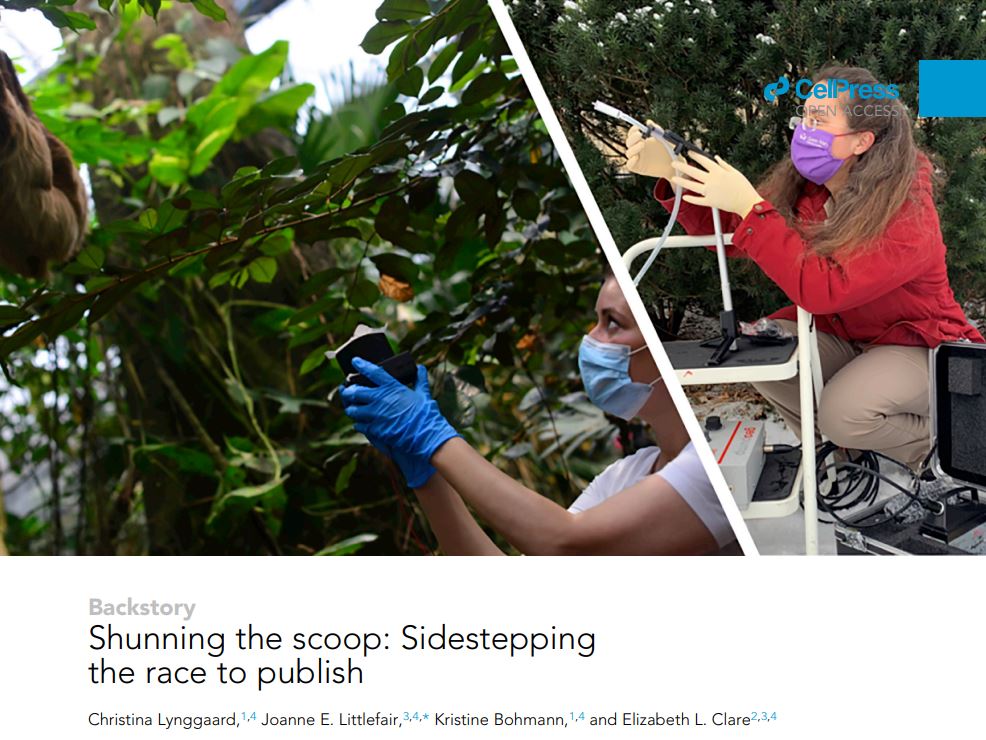 January 2022: An exciting start to the year, Beth Clare and I share the cover of Current Biology with Kristine Bohmann and Christina Lynggaard for our back-to-back publications on detecting vertebrate biodiversity from air. Read our pdf here.
Media coverage of the paper by Quirks and Quarks, Financial Times, the Guardian, New Scientist, Scientific American, ScienceDaily, the Natural History Museum, Smithsonian Magazine, National Geographic (in Spanish).
Archives